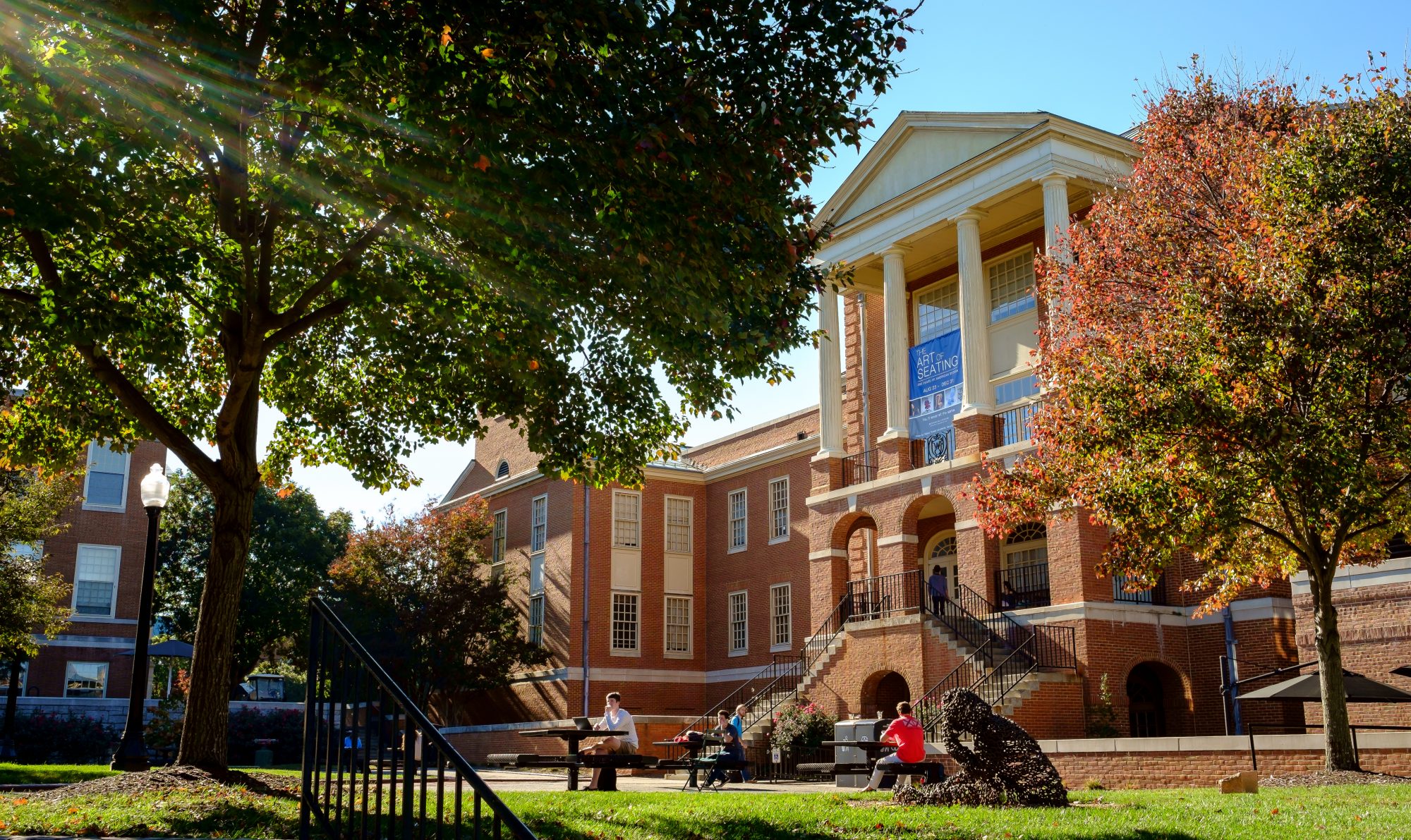 Benson University Center  Building Hours:
Monday – Friday 7:30am to Midnight
Saturday-Sunday 11:00am to Midnight
Benson is home to a food court, Mail Services, Pugh Auditorium, meeting spaces, Copy Center, student organizations, and several student-facing administrative offices. With lounges on the first, third, and fourth floors, Benson is a popular space for students to eat, meet with classmates, study and socialize with friends.
Please note: The Benson University Center is designated as a non-academic building. Classes may not be held in Benson on the basis that the university assigns classroom space in designated classroom buildings for regularly scheduled classes. The Benson University Center is reserved for gatherings that are not scheduled as a regular class or academic activities. Special events open to the campus community scheduled by a department may be considered upon the development of an event plan in consultation with Campus Programs and Services staff.
Need more information?
Contact us:
Campus Programs & Services Administrative Office:
P: 336.758.4869
F: 333.758.4883
Office Hours: Monday-Friday 8:30 AM to 5:00 PM
Located Benson University Center Room 139
(Office of the Dean of Students)