Welcome to Benson University Center!
Hours of Operation:
Monday through Friday: 7:30 AM to 12:00 AM
Saturday and Sunday: 11:00 AM to 12:00 AM
---
Benson University Center features everything from large multipurpose spaces to small conference rooms, as well as reservable public areas such as galleries and lounges. It is home to a food court, Mail Services, Pugh Auditorium, meeting spaces, Copy Center, student organizations, and several student-facing administrative offices. With lounges on the first, third, and fourth floors, Benson is a popular space for students to eat, meet with classmates, study, and socialize with friends.
---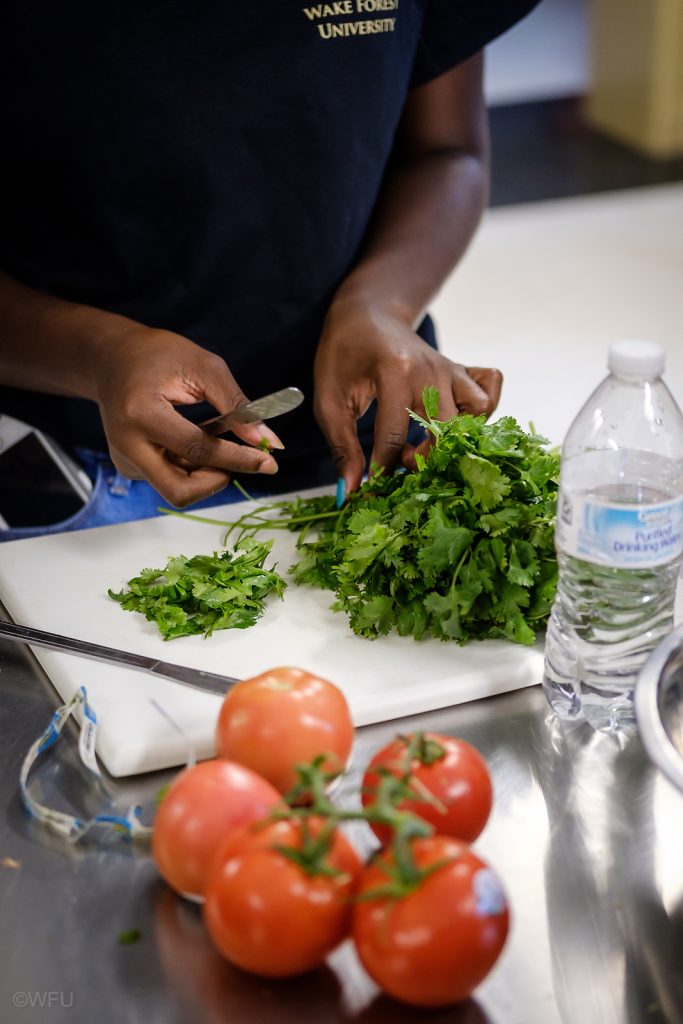 Benson Dining
Benson offers a wide variety of dining options on the second floor.
---
Study Areas
Benson University Center offers a variety of areas for students to comfortably relax and study. The first, second, third, and fourth floors offer lounge areas with comfortable seating, as well as more traditional tables and chairs to cater to your preference.
---
Student Union Collection of Contemporary Art
Established in 1962, this collection is unusual in that it was conceived by students, selected by student committees, and purchased entirely with University funds. Every four years since the first New York buying trip in 1963, a small group of students, under the direction of an Art Department faculty member, have researched contemporary artists and the contemporary art market and purchased new artworks for the Wake Forest Art Collection. Included are paintings, prints, drawings, photography, and sculpture by such notable artists as Jasper Johns, Louise Nevelson, Alex Katz, Robert Colescott, Glenn Ligon, Kiki Smith, and Shirin Neshat. The Mark H. Reece Collection of Student-Acquired Contemporary Art is now the University's premier collection, numbering nearly 200 artworks by over one hundred different artists. This program is the first of its kind at a university.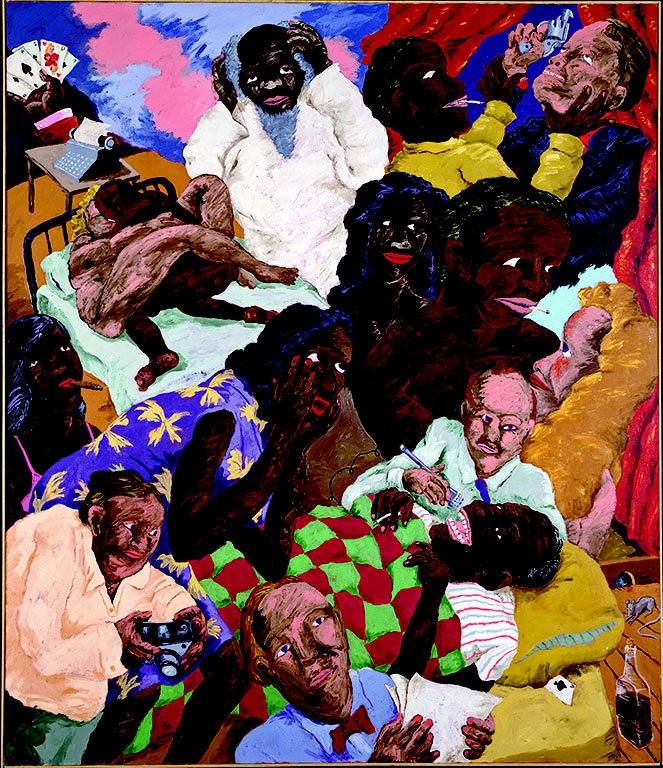 ---
Events:
Benson is always offering events for everyone in the WFU community! Below are some snapshots of upcoming events. Click here for more information or to explore the full calendar.
Join us in our presentation of the newly initiated Brothers of Alpha Phi Alpha Fraternity Inc. View on site | Email this event

Training for Intervention ProcedureS. TIPS® is a dynamic, skills-based training program designed to prevent intoxication, drunk driving and underage drinking by enhancing the fundamental "people skills" of servers, sellers and consumers of alcohol. TIPS gives […]

Come join us for making care packages full of necessities for Eliza's Helping Hands, an organization supporting those affected by domestic violence, sexual assault, human trafficking, and other violent crimes. View on site | Email […]

Black in Business Career Fair will serve as an opportunity for students on campus to come and network with African-American individuals who are in business. Within this event, students will have a chance to learn […]

Dig into Self Advocacy and Self Care concepts at Student Organization Leader. View on site | Email this event

Learn more about Risk Management for Student Organizations from meetings to fundraisers to events. View on site | Email this event
---
Programs
Enhancing and improving connections and well-being throughout the WFU community is an exciting part of our cooperative work on campus.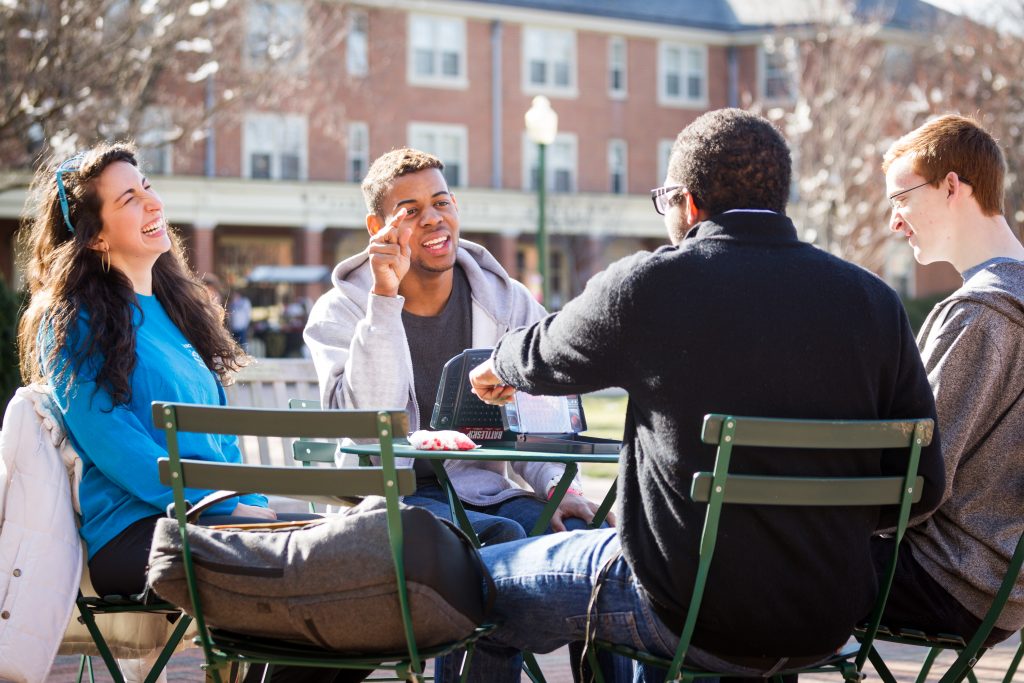 Biederman Initiative
Campus Programs and Services engaged with the nation's leading park and public space expert Dan Biederman, who transformed Manhattan's Bryant Park, to develop centers of student engagement throughout campus. Through this initiative, Wake Forest University has provided an outdoor classroom, an al fresco café, outdoor furniture, a calendar of recreational activities, hangout spaces, and much more.
---
Mail Service
Mail Services, located on the first floor of the Benson University Center, provides incoming and outgoing mail and shipping operations for the University community. This includes providing:
A full array of services from USPS, UPS, and FedEx
Mailing supplies and package preparation services
Student mailboxes, which are also located within the Mail Services' facility
The Mail service is located on the first floor of Benson University Center and is open 8:00 am – 5:00 pm on weekdays and from 11:00 am – 5:00 pm on weekends during the academic year.
---
Office Directory
| | |
| --- | --- |
| Department | Room |
| Campus Life Communications & Marketing | 414 |
| Copy Center | 334 |
| Intercultural Center | 346 |
| LGBTQ+ Center | 311 |
| Office of the Chaplain (Benson) | 317 |
| Office of Civic & Community Engagement | 506 |
| Office of the Dean of Students | 139 |
| Office of Student Engagement | 335 |
| Student Government | 304 |
| Student Organization and Finance Office (SOFO) | 332 and 333 |
| Student Union | 407 |
| The Old Gold & Black Student Newspaper | 518 |
| WAKE Radio | 512 |
| Women's Center | 314 |
---
Contact Us
Campus Programs & Services Administrative Office:
Phone: (336) 758-4869
Fax: (333) 758-4883
Email: bensonoa@wfu.edu
Office Hours: Monday-Friday 8:30 AM to 5:00 PM
Location: Benson University Center Room 139
(Office of the Dean of Students)