Copy Center Pricing and Services
---
Benson Copy Center is a fully equipped production facility offering a wide variety of professional services to the entire campus community. We produce materials related to marketing, presentations, projects, course readers and more, and provide same-day service on most jobs.
We offer free delivery and will match any written quote.
---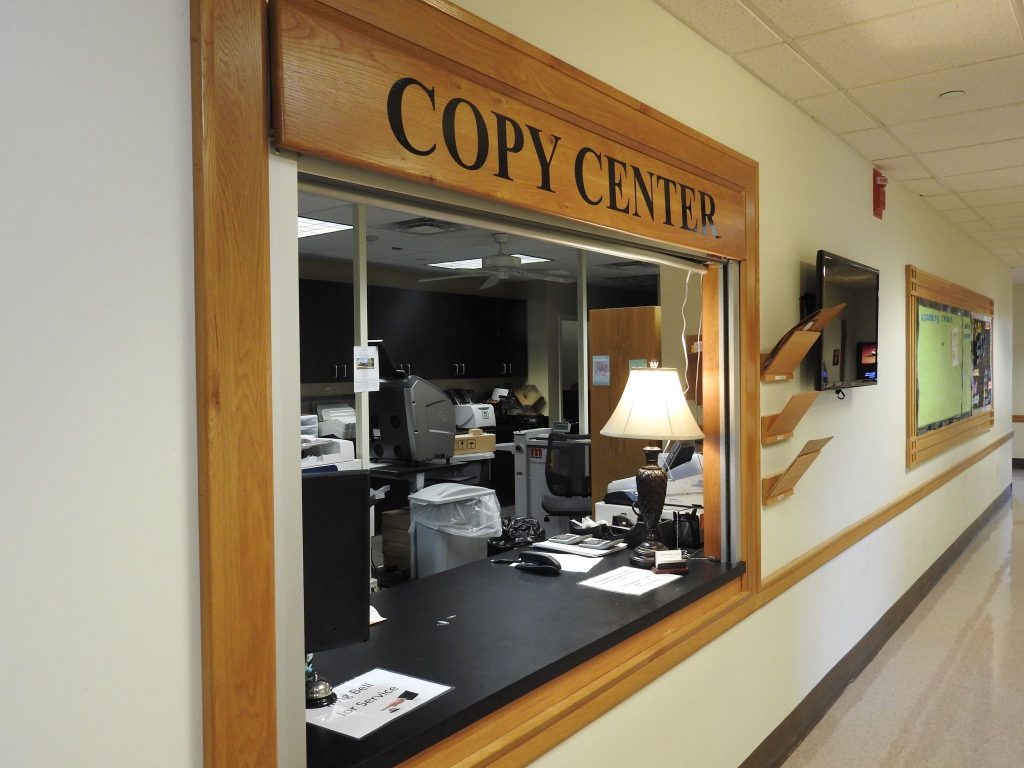 ---
---
Price List
Listed below is the pricing for our most common requests. If you would like to submit a custom project or do not see what you needed listed here, please contact us for a quote at copies@nullwfu.edu.
The Copy Center accepts cash, checks, Visa/Mastercard, and Deacon Dollars. Prices may vary depending on your project.
---
Copy Center Information
Phone: (336) 758-5251
Fax: (336) 758-6074
Email: copies@nullwfu.edu
Office Hours: Monday-Thursday 8:30 AM to 6:00 PM
Friday 8:30 AM to 5:00 PM
Location: Benson University Center Room 334
(near the Information Desk)
---
Contact Us
Campus Programs & Services Administrative Office:
Phone: (336) 758-4869
Fax: (333) 758-4883
Email: bensonoa@nullwfu.edu
Office Hours: Monday-Friday 8:30 AM to 5:00 PM
Location: Benson University Center Room 139
(Office of the Dean of Students)