Main Content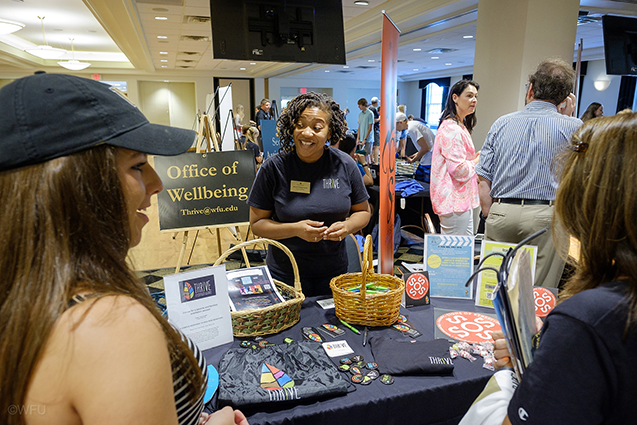 Each year on new student arrival day, CP&S hosts the Campus Services and Information Fair, an event which allows new students and parents to conduct "one-stop shopping" for essential campus services. In addition, some campus programs and organizations are invited to present information for students' future reference.*
This event takes place throughout the Benson University Center. Departments and student organizations must be approved and pre-register in order to participate. Planning begins during the spring semester, with registration normally opening in July. Space fills quickly, so we encourage all invited groups to register as early as possible.
For more information about the Campus Services Fair, or to request approval for your group to participate, please contact Kathleen Hurley, hurleyka@nullwfu.edu.
*Please note that due to limited space and scope, this event is not open to entrepreneurial ventures.