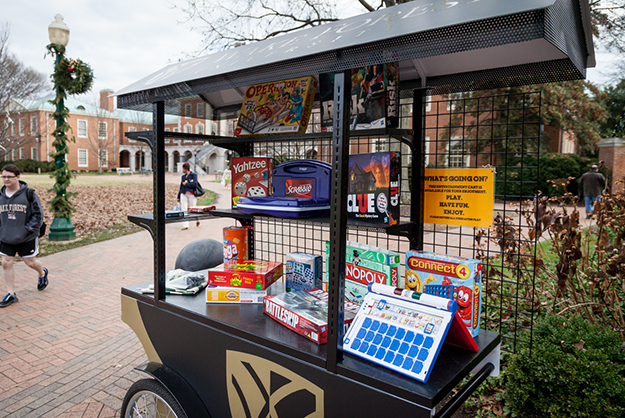 Enhancing and improving connections and wellbeing throughout the WFU community is an exciting part of our cooperative work on campus.
CP&S manages programs such as the Biederman Initiative, which provides opportunities for students, faculty and staff to take a break, socialize and have fun, and Campus Services Day, which assists departments and organizations as we welcome new students to campus in the fall.
Our student employees are able to get involved through the Benson House Cup competition.